Music Groups/Music Classes for Toddlers, Preschool and Babies in South Wales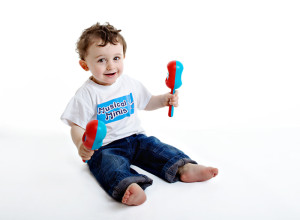 Hello
Mum of 2, Jo, bought the Musical Minis South Wales Franchise in 2003 and has been running classes within the area ever since. Her fun filled classes are led by Jo, and her highly trained team, whose dedication to delivering the programme is outstanding and enthusiasm is infectious. The South Wales team look forward to welcoming you to a class very soon.
Jo is the Musical Minis Franchisee of the Year 2017
To read more about Jo please click here
To read about the 2017 St David's Day celebrations at Musical Minis, click here
MUSICAL MINIS SOUTH WALES JANUARY SALE!
To celebrate the start of 2018 we are offering –
All new members who sign up to 'pay in advance classes' between 1st & 31st January 2018 half price membership. (subject to full membership fee & January/February fees being paid upfront at point of sale. Refund in form of cash back voucher redeemable upon receipt of March 2018 class fees)
And for anyone who would like a Musical Minis Birthday Party – £15 discount off any birthday party booked for 2018 when booking is made between 1st & 31st January 2018. (Subject to £15 deposit paid. £15 discounted off balance which is payable on or by day of party)
Why not have a Musical Minis Party?
Musical Minis South Wales can offer you a 45 minute party to celebrate a birthday, christening, festival or other special occasion.
A Musical Minis party includes action songs and nursery rhymes, bubbles, a parachute,a story, percussion instruments and ends with the Hokey Cokey.
If you are looking for a themed party we can offer Christmas, Easter, Summer or a Teddy Bears Picnic which is suitable for all times of year.
Please contact Jo for further information and for party rates.